Welcome to Waikato Rivertones Chorus
No front page content has been created yet.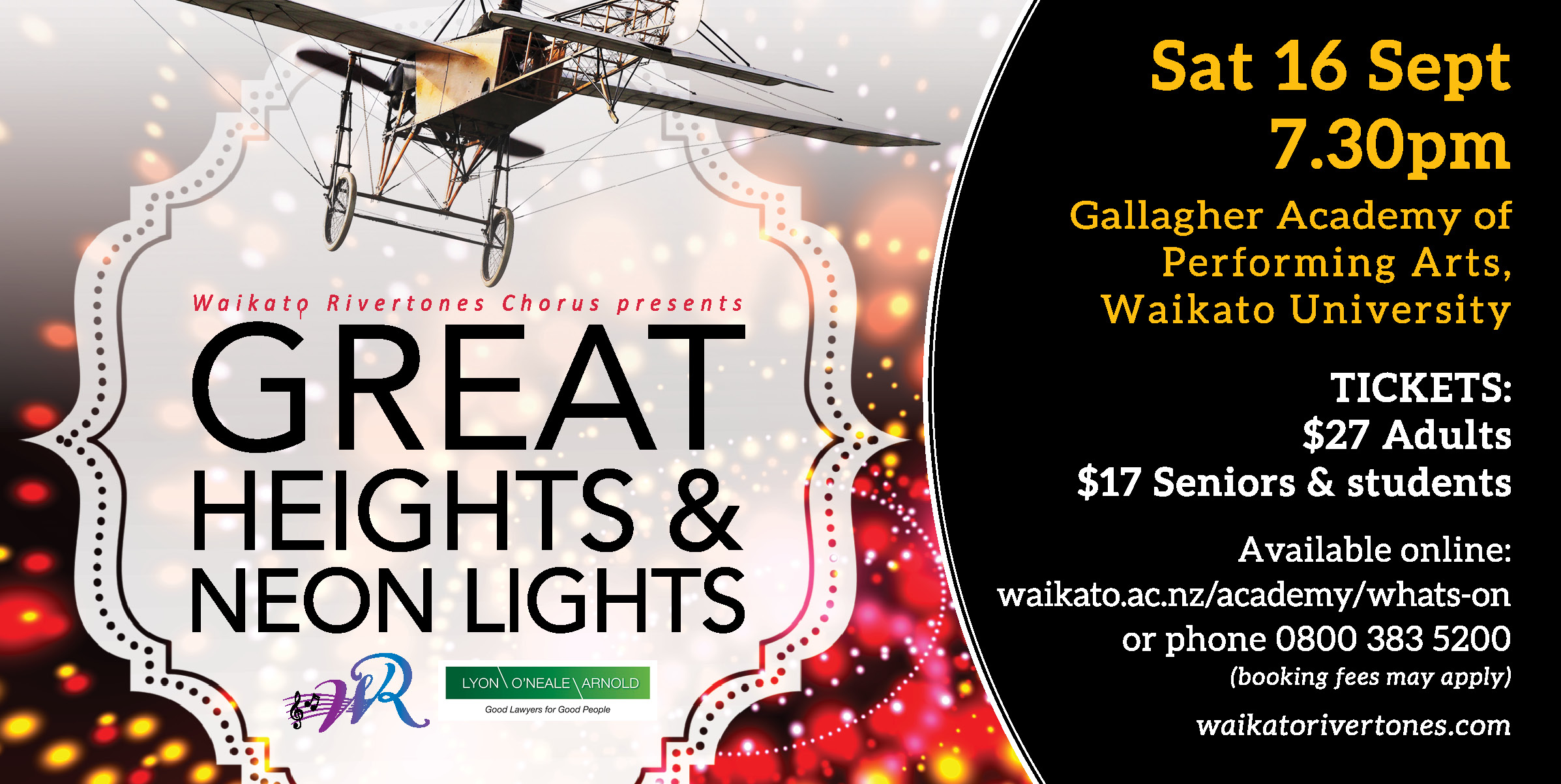 Tickets are on sale now for our Las Vegas send off show!! GREAT HEIGHTS & NEON LIGHTS is a show not to be missed, we will be performing our Las Vegas set and have lots of awesome guest artists including Chord5, recently featured on NZ's 'The Naked Choir' TV series.
Saturday 16 Sept, 7.30pm at Gallagher Academy of Performing Arts, Waikato University, Hamilton.
Ticket purchase info is listed on the poster above - click HERE for tickets - then go to "What's On"