We are the Waikato Rivertones – the 2016 NZ Sweet Adelines Chorus Champions.  We have also been NZ Chorus champions in 2011, 2008 and 2001, as well as World Champion Midsized Chorus in 2007. We're a Chapter of Sweet Adelines International and have more than 70 members from throughout Hamilton, the Waikato and Bay of Plenty, Taupo and Turangi.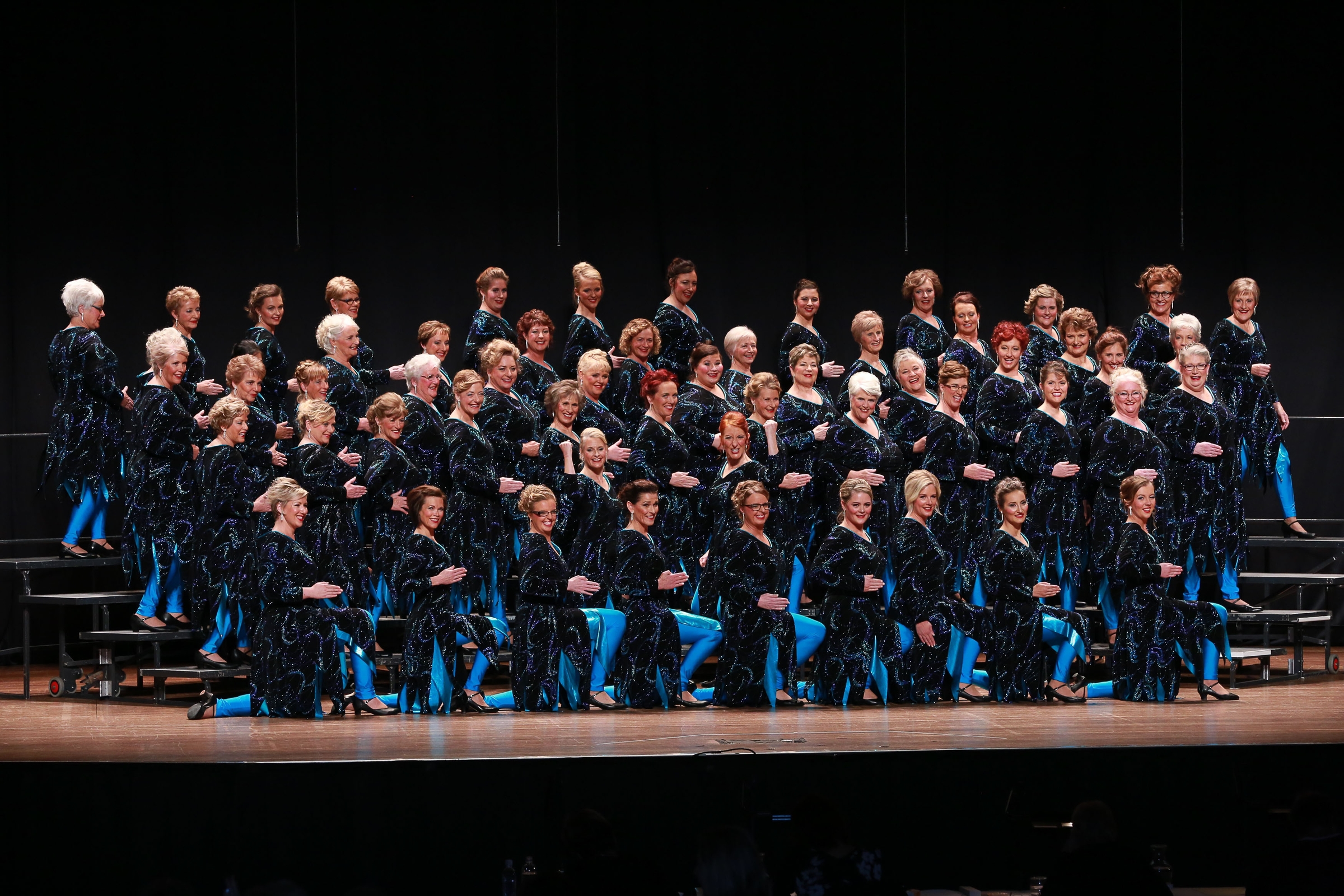 We're all ages, from 16 to over 70, all shapes and sizes and from all walks of life. We're students and teachers, doctors, nurses, farmers, at-home mums and business women, retired women and just-starting-work women.
We sing because we love it and we perform in our own shows and for corporate, community and private events, as well as working hard to compete against the world's best and constantly improving our craft.
We can perform for you – and you can join us. You can follow us on Facebook or sign up to become a Friend of the Waikato Rivertones and receive regular email updates about our happenings and how you can be involved. 
If you need to send us a postal letter please address it to:
Waikato Rivertones Chorus
P O Box 4213
Hamilton East
Hamilton
Sweet Adelines International 
Sweet Adelines International is a worldwide organisation committed to advancing the musical art form of barbershop harmony through education and performance.  There are more than 27,000 members in a dozen countries around the world, and in New Zealand about 20 choruses participate around the country.

                              Find out more about Sweet Adelines International or New Zealand's Region #35